REPORT IT NOW
and help detect an outbreak.
MEDICAL ASSISTANCE NEEDED?
THANK YOU FOR SUBMITTING YOUR REPORT!
Email an info packet to your
friends & family
In The News
"Iwaspoisoned.com had detected a potential problem in Chipotle's Sim Valley Calif.,store long before news of the Norovirus issue was reported."
GET CUSTOM EMAIL ALERTS FOR YOUR CITY NOW!
Testimonials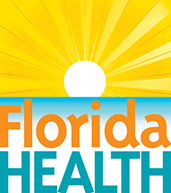 "Partnering with iwaspoisoned.com was a logical choice"
The Florida Department of Health
".. the (iwaspoisoned.com) alerts are a great starting point for reporting foodborne illness"
Arizona Department of Health Services
Tag: Red Lobster
Location: Red Lobster, Ludwig Drive, Fairview Heights, IL, United States
Symptoms: Diarrhea, Nausea, Vomiting
Details: Father's Day dinner with Family. I ordered a drink and the lobster dip. About 20 minutes later, I immediately got nausea and dizzy! I broke out in a huge sweat! I had to call EMT! I was so sick– very dizzy! Couldn't move! Got to hospital and vomit 3 times! All was that dip!
Doctor Visit: Yes
Diagnosis: Other Food poison
Product: Broccoli with maple glaze chicken and mashed potatoes Location: Red Lobster, Concord Mills Boulevard, Concord, NC, United States Symptoms: Nausea, Vomiting Details: Went to the restaurant with a friend and had a piña colada and sprite to drink. I told the waitress I didn't like the colada so I asked for a strawberry and mango daiquiri instead. For appetizer I ordered the mozzarella sticks and for entree and dessert I ordered the Mapple glazed chicken with mashed potatoes and extra broccoli….for dessert I ordered the chocolate wave cake to go. When my food arrived I noticed my extra broccoli and mashed potatoes didn't come so I waited for them. When my broccoli arrived my friend instantly noticed the smell of the broccoli and I just brushed her off and ate it anyway I did notice a distinct taste of the broccoli but continued to eat it anyway. I went to bed that night around 12:30am and woke up around 2:00am feeling very nauseous and lightheaded. I had to sit on the floor to keep my heart rate from going up so fast. After about 5-10mins I vomited on my floor. I then vomited again in my bathroom sink. For the rest of the night I sat up to keep from vomiting more and feeling nauseous. The following morning I felt a little better but still had an uneasy stomach. I started to feel some tightness and pressure in my chest and felt the urgent need to go to the hospital. There I instantly had a panic attack and was feeling numb all over I could bearly speak or think. I was shaking and screaming. The nurses and doctors took me to another room to calm me down and give me meds for nausea and anxiety. I rested and went home that same day. This morning I feel much better and haven't experienced anymore nausea or vomiting. Doctor Visit: Yes Diagnosis: Norovirus
Product: blackened catfish filet, red lobster, Lufkin, TX Location: Red Lobster, South 1st Street, Lufkin, TX, United States Symptoms: Diarrhea Details: 7:30 p.m. Friday, June 10, 2016. Diahrrea started with in 2 hrs. and continued all night and next day Doctor Visit: No
Location: Red Lobster, Southwest Greenburg Road, Tigard, OR, United States
Symptoms: Diarrhea, Nausea, Fever, Vomiting
Details: I ate today at Red Lobster for lunch, a few hours later felt like I was going to die first red rash like on my face then all of a sudden throwing up and diarrhea every half hour to an hour. Been developing a fever, trying to keep Tylenol/ibprofen. It is now 10:34 pm and still feel like crap!!!!!!! Diarrhea and vomiting still occurring! Trying not to go to the emergency room as I have no insurance
Doctor Visit: No
Location: Red Lobster, Coldwater Road, Fort Wayne, IN, United States
Symptoms: Diarrhea, Nausea, Vomiting
Doctor Visit: No
GET CUSTOM EMAIL ALERTS FOR YOUR CITY NOW!
GET CUSTOM EMAIL ALERTS FOR YOUR CITY
IN THE NEWS
"Iwaspoisoned.com… had detected a potential problem in Chipotle's Sim Valley, Calif., store long before news of the Norovirus issue was reported."
TESTIMONIALS
".. a great starting point for reporting foodborne illness" Arizona Department of Health Services
"Partnering with iwaspoisoned.com was a logical choice" The Florida Department of Health