REPORT IT NOW
and help detect an outbreak.
MEDICAL ASSISTANCE NEEDED?
THANK YOU FOR SUBMITTING YOUR REPORT!
Email an info packet to your
friends & family
In The News
"Iwaspoisoned.com had detected a potential problem in Chipotle's Sim Valley Calif.,store long before news of the Norovirus issue was reported."
GET CUSTOM EMAIL ALERTS FOR YOUR CITY NOW!
Testimonials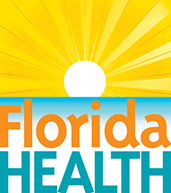 "Partnering with iwaspoisoned.com was a logical choice"
The Florida Department of Health
".. the (iwaspoisoned.com) alerts are a great starting point for reporting foodborne illness"
Arizona Department of Health Services
Tag: Waffle House
Product: Hash Brown bowl
Location: Waffle House, Fort Campbell Boulevard, Clarksville, TN, United States
Symptoms: Diarrhea, Nausea, Vomiting
Doctor Visit: Yes
Diagnosis: Other Gi bug / unsanitary conditions
Location: Waffle House, Days Inn Drive, Mooresville, NC, United States Symptoms: Diarrhea, Fever, Vomiting Doctor Visit: No
GET CUSTOM EMAIL ALERTS FOR YOUR CITY NOW!
GET CUSTOM EMAIL ALERTS FOR YOUR CITY
IN THE NEWS
"Iwaspoisoned.com… had detected a potential problem in Chipotle's Sim Valley, Calif., store long before news of the Norovirus issue was reported."
TESTIMONIALS
".. a great starting point for reporting foodborne illness" Arizona Department of Health Services
"Partnering with iwaspoisoned.com was a logical choice" The Florida Department of Health