REPORT IT NOW
and help detect an outbreak.
MEDICAL ASSISTANCE NEEDED?
THANK YOU FOR SUBMITTING YOUR REPORT!
Email an info packet to your
friends & family
In The News
"Iwaspoisoned.com had detected a potential problem in Chipotle's Sim Valley Calif.,store long before news of the Norovirus issue was reported."
GET CUSTOM EMAIL ALERTS FOR YOUR CITY NOW!
Testimonials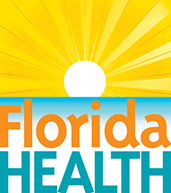 "Partnering with iwaspoisoned.com was a logical choice"
The Florida Department of Health
".. the (iwaspoisoned.com) alerts are a great starting point for reporting foodborne illness"
Arizona Department of Health Services
Tag: Waffle House
Location: Waffle House, Lincoln Highway East, Lancaster, PA, United States
Symptoms: Diarrhea, Fever
Details: Had my usual Egg, Cheese, and Bacon (well done) sandwich. Cramps, Fever (sweats), and the a lot of bathroom time and time again. Second time within the past year this happened. Marked the first time as something else, not anymore. Great staff, people always seem to be working hard. But twice is enough for me. Shame, but this time was far worse than the last episode.
Doctor Visit: No
GET CUSTOM EMAIL ALERTS FOR YOUR CITY NOW!
GET CUSTOM EMAIL ALERTS FOR YOUR CITY
IN THE NEWS
"Iwaspoisoned.com… had detected a potential problem in Chipotle's Sim Valley, Calif., store long before news of the Norovirus issue was reported."
TESTIMONIALS
".. a great starting point for reporting foodborne illness" Arizona Department of Health Services
"Partnering with iwaspoisoned.com was a logical choice" The Florida Department of Health